Even a minor grammatical mistake can affect your blog and writing popularity. Correct grammar is the main aspect of writing. From all around the world people using English for business purpose. If you are a writer or blogger you must be aware of error-free English grammar. Although conversing English is easy but when it comes to writing it would become difficult. To overcome this kind of problems you must have an English grammar writing assistant. We do have some excellent tools to use these days that can make grammar less severe. I have picked the top Grammarly alternatives website that you can use to enhance your English writing skills. Once you are confident on what the rules are, nothing will stop you.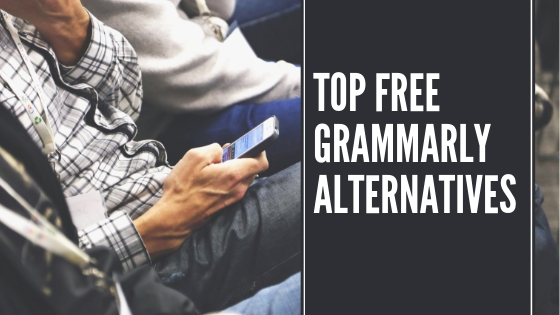 1. Grammar checker:
This is best free online grammar checker tools with the advanced algorithm. Here you will get the complete bundle of the grammar checker, spell checker, word counter and paraphrasing tools. Grammarckecker.net uses artificial intelligence to check for grammar, spelling errors. It also supports more than 30 languages including Spanish, Japanese, Italian, Arabic etc. This website has become the first choice of blogger, writers and students. 
2. Sentencechecker.top:
Error-free English writing is the dream of any student and professional writer. No matter how well you know English, you may conduct stupid mistakes that will mislead your readers. Sentencechecker.top is the best Grammarly alternatives. This tool is providing the best grammatical mistakes solutions. 
3. Check-my-grammar.org:
Check-my-grammar.org is an amazing tool for punctuation checker and grammar checker. Any user can freely use this tool. After reviewing you'll see all missing commas, letters, misspelling and another error. It is very easy to use you just need to copy a text you want to check and paste it to the toolbox. Press the check button, You will get all mistakes will be highlighted with another colour. 
4. Languagetool.org: 
Grammar is a vital element of any language. This website offers free grammar and spell check. This website allows us to add the extension to your browser that can handle the grammatical and spelling mistakes of your writing. It's available for Chrome and Firefox browsers. This is also available in a desktop version for offline use.
5. Bonpatron.com:
Nobody is perfect. Grammatical mistakes are all too easy to make. English is the most popularly spoken language on the internet. Bonpatron.com is the best tools to prevent grammatical errors, spelling mistakes, punctuation mistake and word choice. This Grammar checker tools are for everyone who is involved in writing. This website gives completely free service for everyone.