Submitted by Maki_00000 on October 4, 2012
As October has started, a lot of kindergartens in my city opened their doors for new kids, who will go to school from next April. My two-year-old son, who was born in March, is going to attend a kindergarten. So, on the first day of October, I visited one kindergarten and submitted an application to a teacher.
Since we, my son and I, had been given a leaflet about the preschool beforehand, which tells what you will do with other kids, it seems that he's looking to go to the fun place soon. Because Japanese academic year starts on April first, my husband and I decided to send my son to the preschool from April next year. He will spend in preschool for three years before elementary school, which is compulsory education, with junior high school. One thing I'm concerned is that my son is one of youngest children in a class because his birthday month is March, the last month in an academic year.
But, as a mother, I am relieved which preschool to go is settled. I am also looking forward to it.
*-*-*-*-*-*-*-*-*-*-*-*-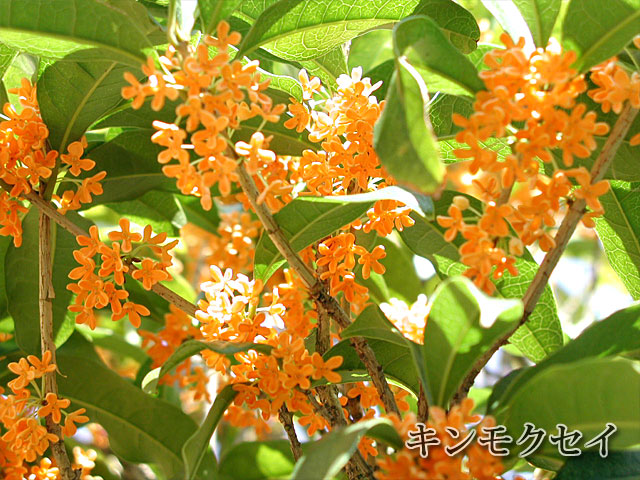 By the way, fall comes here to my town. One of balmy flowers in this season is orange osmanthus, or Kinmokusei in Japanese. I like it very much and found flowers in broom in my neighborhood. Even though you're in the distance, the aroma of the flower makes us calm down. 
Blog Image: