Cyrius3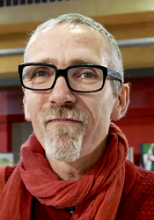 Last access:
7 hours 16 min
Comments and Description:
Bonjour chacun-e. Je cherche à pratiquer mon anglais. Je ne suis pas mauvais à l'écriit, mais peu adroit à l'oral. Peu m'importe votre âge, votre genre ou votre nationalité. En revanche, je pense qu'un fuseau horraire proche serait plus pratique ainsi qu'un bon accent. J'ai du temps libre. Bien sûr je vous aiderai à parfaire votre français avec plasir. J'aime ma langue et je suis un peu écrivain. Je peux donc parler, lire, corriger des textes. Et aussi expliquer les règles de grammaire, et les raisons de certains orthographes. (c'est mieux pour s'en souvenir si on comprend pourquoi). Pour vous débrouiller dans le pays de votre langue cible, vous aurez besoin de savoir épeller vos noms souvent, et comprendre les numéro de téléphone qu'on vous dira. Il est donc important de vous exercer à dire l'alpahabet correctement, et de bien comprendre les nombre à l'oral. Il est important aussi de connaitre un peu l'argot car vous en entendrez beaucoup.
Hello each one. I am looking for practice my english. I am not bad for writing, but less good for speaking. (I don't speak at home or at work). I don't mind your age, gender or nationaliy. But I think that having a same time zone or nearly, and speak english with a right accent would be better. I have some free time. Of course, i'll help you to perfect your french with pleasure. I love my language, and I am a few writer. So I can speak, read and correct some texts in french. And explain rules of grammar, and reasons of somes spellings. (tha's better to remember if we know why). For fend for yourself in the country of your target-language, you'll need to spell your names often. So it is important to train you to say the alphabet correctly, and to well understanding the numbers into oraly. It is important too, to know a few the slang because you'll hear a lot of it.
  
dianina
Last access:
8 hours 26 min
Comments and Description:
Hi, I'm looking for someone to practice my Italian with.
I can speak French and English. I've just spent almost a month in Italy and I'd like to continue speaking Italian on a regular basis. I would love to meet someone who shares similar interests (travelling, music, dancing, reading) so we can have conversations about everything and daily life.
Hoping to chat soon!
PopaJay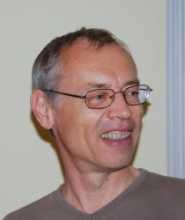 Last access:
7 hours 31 min
Comments and Description:
I really need to improve my english. I have studied english, but not enough. I wish to speak somehow often and steadily with a native speaker. If you can help me, I have a university level and diplomas in french learning and teaching, and I can help you too in improving your french.
I live in Besançon, a french town with around 100 000 inhabitants near Switzerland. I am now retired ; I have been working for 20 years in a service for academic libraries at the University. My hobbies : hiking, genealogy, and also... reading.
Blue Crazy
Last access:
8 hours 42 min
Comments and Description:
I am a french student, i would like to speak english frequently.
so.gal
Learning:
Catalan, English, Portuguese, Russian, Spanish
Last access:
5 hours 27 min
Comments and Description:
Hello everybody!
So I'm here to practice the languages that I know and that I don't want to loose.
I'm a French teacher for foreigners here in France and I'm able to help someone who wants to improve or to know more about the French language and French culture.
I'm also able to speak Portuguese perfectly (I studied Portuguese when I was in the University) and help you too!
I'm here to try to speak Spanish, Catalan and English!
-------------------------
Bonjour à tous!
Je suis ici pour essayer de pratiquer les langues que j'ai apprises et aussi ne pas les perdre.
Je suis professeure de Français Langue Etrangère, ici en France, et je suis tout à fait capable de vous aider à améliorer votre français ou à en savoir plus sur cette langue et la culture française.
Je parle aussi le portugais parfaitement puisque j'ai une licence de portugais et je peux donc vous aider aussi avec cette langue!
Mon souhait est évidemment de pouvoir parler espagnol, catalan et anglais si possible :)
Cleville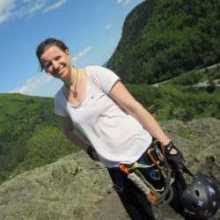 Last access:
6 hours 6 min
Comments and Description:
Hello,
I would like to speak english with persons all over the world. I don't speak very well but I try !
We can speak several subject and I will happy if I can help you in French ;-)
See you soon ;-)
Bonjour,
Je m'appelle nathalie et j'ai (déjà!) 40 ans. Je travaille dans la recherche forestière et plus spécifiquement en biologie moleculaire.
My name is nathalie and i'm (already!) 40 years old . I work en forestry research and more specific on molecular biology (I'm technician). I pratice sport like roller skating, horse riding and running. And, a little underwater diving, snorkelling and "Via ferrata" (but it's making me dizzy). I like reading book, specially when it speak of people in other period. 
I don't want to speak all my life because we must keep some subjects of conversation ;-)
nerio
Native Language:
English, Romanian
Last access:
10 hours 12 min
Comments and Description:
I am a native-like English speaker. While I do prefer people who really mean to learn English, I enjoy learning new things about the world through language exchange. I am currently advanced in French and have just begun studying German. English speakers who want to improve their Romanian are welcomed as well.
Je parle couramment l'anglais. Bien que je préfère les gens qui visent à bien apprendre l'anglais, j'aime toujours apprendre de nouveaux aspects du monde en faisant des échanges linguistiques.
Feel free to contact me!
jpbac44
Last access:
5 hours 59 min
Comments and Description:
Hi, I'm 60, French, and would like to improve my English ! The best solution is to meet English people who wants learn French !
Hi everyone. I'm Jean-Pierre, 60 years old, and live near Nantes, west of France. I'm looking for a correspondent to exchange language to improve them. We could work 50/50 French/English, one or more times per week ! With Skype, we can write, read, listen, speak and exchange documents for lessons ... I work as a maintenance technician on electronic. My hobbies are working on computer hardware, I like to try new hardware and softwares on computers and I am also airplane pilot.
pascbreglia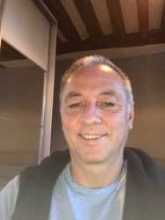 Last access:
2 hours 50 min
Comments and Description:
Hola me llamo Pascal soy Frances ,tengo 55 anos, soy principiante en español y quería hablar con una persona de lengua materna española porque me gusta mucha esta lengua y en regreso puedo ayudar una persona por aprender el francés. Gracias
mathias1352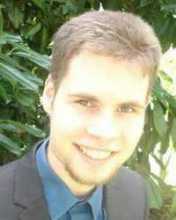 Last access:
5 hours 44 min
Comments and Description:
michel dordogne
Last access:
2 hours 58 min
Comments and Description:
I want to practise English to improve a little my low level....
Homme en Dordogne, cherche à améliorer son anglais professionnellement en particulier dans le domaine immobilier.
Carine MJP
Last access:
11 hours 38 min
Comments and Description: