gerardo.iula@simiula.com
Learning:
English, Japanese
Last access:
14 hours 29 min
Comments and Description:
Watashi wa ninhongo gakusei desu. Nihonjin koibito wa deshita. Nihongo Hanashimaska ? Milano ni imasu.
Sono Italiano e vivo vicino Milano, studio Giapponese e Inglese. Ho avuto una fidanzata Giapponese a Fukuoka.
I'm Italian and I'm live near Milan. I'm studying Japanese and English languages. I had a fianceé in Japan.
 
Marco1980
Last access:
4 hours 48 min
Comments and Description:
Hello,
I'm a 38 years old Italian man looking for someone interested in taking up an American English- Italian linguistic exchange via skype in the spare time. I can understand English well, but my real goal is to improve both my speaking and writing skills as I don't have the chance to practice as often as I would.
I'm basicly interested in the American English pattern only, so please contact me only if you are a native English speaker from the US.
Bonjour,
je voudrais vous aider avec votre italien si vous etes interessé(e)s à cette langue. On pourra parler de tout suject çar mon objectif c'est essentiellement de perfectionner mon français parlé.
J'ai 38 ans.
toni tandem
Last access:
12 hours 8 min
Comments and Description:
Hello to all,
i am toni tandem from Italy but currently i live in Berlin.
I would like to improve my English that's why i am here.
If  someone want to help me and at the same time improve the Italian i am glad to help you.
We can chat ,talk per skype or correct something eachother.
If you are interested please contact me.
I am waiting forward for you message.
Thanks :)

Ciao
sono toni tandem dall'Italia ma attualmente vivo a Berlino.
Vorrei migliorare il mio Inglese, ecco perche sono qui!
Se qualcuno vuole aiutarmi e allo stesso  tempo vuole migliorare l' Italiano sono felice di aiutarti.
Possiamo chattare,parlare su Skype o correggere qualcosa.
Se sei interessato contattami.
Aspetto il tuo messaggio.
Grazie :)
darius91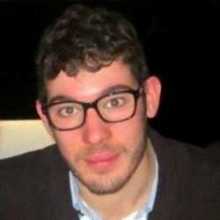 Last access:
8 hours 57 min
Comments and Description:
Hello everybody, I'm an italian boy (26) living in Valencia. I'm looking for people who are native english speakers learning italian or spanish! :-)
anitastanghini
Learning:
English, Spanish
Last access:
2 hours 40 min
Comments and Description:
gab_duggento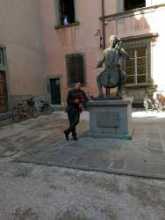 Last access:
1 day 10 hours
Comments and Description:
achu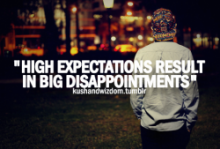 Last access:
1 day 5 hours
Comments and Description:
A pharmacy student and football player
bruna.ferreira
Native Language:
Portuguese
Age
Last access:
1 day 12 hours
Comments and Description:
hi I would like to practice my english and italian and i can teach you portuguese and french :)
giovanni.triboli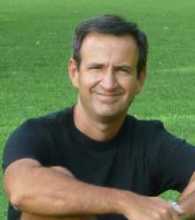 Last access:
1 day 7 hours
Comments and Description:
I'm 52. I am married with two grown up children. I live in north Italy. I'm a computer science teacher. I've got the C1 certification but I aim to maintain and improve my fluency since I teach in English to my last year's students. I like listening English podcasts and reading e-books. I'm passionate about renewable energy and I'm concerned about the socio-economics issues humanity is facing nowadays. I'd be glad to chat (mainly by speaking) twice a week so I'm searching for a patient guy with a little time to share together some common interests.
Ritengo importante che venga dedicato metà del tempo a parlare in italiano. Solo così la soddisfazione è reciproca e la collaborazione di lunga durata.
Angolo81
Last access:
1 day 14 hours
Comments and Description:
Hello, everyone! My name is Angelo. I'm a native italian speaker. I'm 36 and I'm looking for someone who wants to learn Italian and can help me with English especially for pronunciation. I studied as a building surveyor, then civil engineering. I'm trying to learn English to increase my job opportunities abroad. I'm a sociable and I can help you to Italian. Please contact me, don't be afraid, so write me a message, or contact me by skype.
Zafreen
Last access:
2 days 11 hours
Comments and Description:
English Language expert looking for person with simmilar experience in teching Spanish. My level is about B1. 2
Hello, I'm originally from London. I live in Italy now and have been teaching English for the last 20 years. I'm not looking necessarily for another teacher. Just someone to practice with and eventually create a friendship.
eli_7
Last access:
2 days 14 hours
Comments and Description:
I need a patient and kind person who can help me with the improving in arabic egyptian languages.
I'm an Italian girl who wants to improve in speaking arabic egyptian, And to learn from the ground the dutch language. I am passionate with the learning of languages and with knowing other cultures.