muzicman
Last access:
9 hours 33 min
Comments and Description:
I recently visited Europe for the second time including Paris, Italy and Greece. While I would love to learn several languages, I am most fascinated by Italian and it seemed the most fun to speak.
EstébanI
Age
Last access:
10 hours 4 min
Comments and Description:
Hola, Soy un nativo hablante de inglés corrientemente vivido solo oeste de Boston, Massachusetts. Yo muy mucho quiero ser fluente en español y aprende más sobre la cultura de España. Yo comencé aprender español este pasado septiembre y octubre cuando I estudié a la Universidad de Salamanca (USAL). En noviembre, yo viajé circa Andalucía en el sur de España. En particular, necesito practicar me hablando y escuchando habilidades. Desde volviendo a estados unidos, haya ensenado en a escuela secundaria cerca Boston. Recientemente yo complete un curso acerca de cómo ensenar no-nativos hablantes inglés como aprender inglés. Querría encontrar otros españoles nativos hablantes con quien pudiera practicar me español y querría practicar ingles conmigo.
carolinelois
Last access:
1 hour 11 min
Comments and Description:
Hola!! Me llamo Carolina y soy de Chicago. Soy estudiante en el primer año de la universidad. 
Estoy buscando una pareja para charlar. Necesito hacer diálogos para la clase de español con vocabulario específico. También puedo ayudarle con el inglés :) 
elcidruy
Comments and Description:
I can help you with your English, Spanish or German. In that order.
I am a college instructor in L.A.County. I have taught English, Spanish and German. I want to learn Czech. I was in Prague last Summer 2017 for a couple days. I am an absolute beginner.
Nitan_Shanas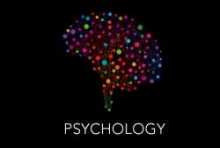 Native Language:
English, French, Hebrew
Last access:
2 hours 48 min
Comments and Description:
Me gusta aprender el idioma de español y la cultura de los país dónde la sociedad habla en espanol.
If you are looking for corrections in English:
- This is my strongest language and you are looking for the right guy!
Si tu cherches pour une personne qui apprende la langue de français:
- J'apprends la langue très bien mais pas parfait!
.בשביל אברית: אני רק יחול לדבר, לא לחתוב
Lisa A
Last access:
7 hours 21 min
Comments and Description:
Hello,
I'm Lisa, I'm from North America, I'm a student of foreign languages ​​(English and Spanish). I want to practice with native Spanish speakers from all backgrounds. I can help with English; I want to learn new things. I like to practice on Skype as well as message on Skype.
sav2018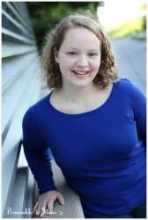 Last access:
3 hours 14 min
Comments and Description:
Hola me llamo Savanna y estudio español.  Este semestre estoy en una clase de cultura de España.  Me gustaría tener la oportunidad para hablar con españoles para aprender sobre la cultura.  Podemos hacer intercambios de una hora (30 minutos en inglés y 30 minutos en español). ¡Hasta pronto! ¡Será muy divertido hablar contigo!
Video Game King
Last access:
10 hours 4 min
Comments and Description:
Jebb
Last access:
11 hours 16 min
Comments and Description:
Hi all! Looking to brush up on my Spanish and start learning Portuguese. Feel free to message me here, or add me on skype. Cheers!
Samfisher
Last access:
12 hours 40 min
Comments and Description:
I love speaking spanish and i have been speaking spanish since 2009. Me encanta hablar en español, estaba hablando desde 2009.
I would love to help you with your english.
aasubs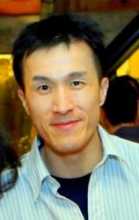 Learning:
Chinese-Mandarin
Age
Last access:
8 hours 38 min
Comments and Description:
I am an ABC who started learning 普通话 over 5 yrs ago when I began going to 北京 for work (~6 weeks/year).
I seek a partner with some career experience. However, talking about daily life is fine, as this will lead to many useful topics. This will work best if your English is near the level of my Chinese, which is upper intermediate. My typing and listening are pretty good, so speaking is the main emphasis.
I prefer to talk on Skype, while sharing notes in a chat window. I mainly use 简体字, but have software for reading 繁体. My focus is on proper 普通话.
I am in the US (near San Francisco). My schedule is flexible. We can do 30 minutes in English and then 30 minutes in Chinese.
Although I am a relaxed and humorous person, I am very committed to my language studies. If you are similar to me in these ways, we can become good friends through this.
gene-solo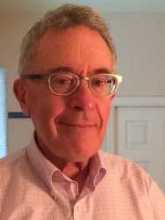 Last access:
3 hours 30 min
Comments and Description:
Bonjour, je m'appelle Eugene, et je serais très content de trouver des gens avec qui je pourrais converser en deux langues, anglais et français.  Certainment pour moi la partie la plus dificile c'est de comprendre les mots parlés en francais, quand les gens parlent dans une vitesse normale.  Essayer de franchir la barrière de langage, je trouverais ça instructif et amusant.