darius91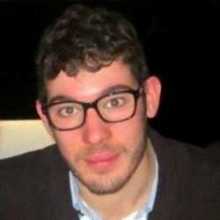 Last access:
8 hours 41 min
Comments and Description:
Hello everybody, I'm an italian boy (26) living in Valencia. I'm looking for people who are native english speakers learning italian or spanish! :-)
toni tandem
Last access:
11 hours 51 min
Comments and Description:
Hello to all,
i am toni tandem from Italy but currently i live in Berlin.
I would like to improve my English that's why i am here.
If  someone want to help me and at the same time improve the Italian i am glad to help you.
We can chat ,talk per skype or correct something eachother.
If you are interested please contact me.
I am waiting forward for you message.
Thanks :)

Ciao
sono toni tandem dall'Italia ma attualmente vivo a Berlino.
Vorrei migliorare il mio Inglese, ecco perche sono qui!
Se qualcuno vuole aiutarmi e allo stesso  tempo vuole migliorare l' Italiano sono felice di aiutarti.
Possiamo chattare,parlare su Skype o correggere qualcosa.
Se sei interessato contattami.
Aspetto il tuo messaggio.
Grazie :)
gerardo.iula@simiula.com
Learning:
English, Japanese
Last access:
14 hours 12 min
Comments and Description:
Watashi wa ninhongo gakusei desu. Nihonjin koibito wa deshita. Nihongo Hanashimaska ? Milano ni imasu.
Sono Italiano e vivo vicino Milano, studio Giapponese e Inglese. Ho avuto una fidanzata Giapponese a Fukuoka.
I'm Italian and I'm live near Milan. I'm studying Japanese and English languages. I had a fianceé in Japan.
 
Marco1980
Last access:
4 hours 31 min
Comments and Description:
Hello,
I'm a 38 years old Italian man looking for someone interested in taking up an American English- Italian linguistic exchange via skype in the spare time. I can understand English well, but my real goal is to improve both my speaking and writing skills as I don't have the chance to practice as often as I would.
I'm basicly interested in the American English pattern only, so please contact me only if you are a native English speaker from the US.
Bonjour,
je voudrais vous aider avec votre italien si vous etes interessé(e)s à cette langue. On pourra parler de tout suject çar mon objectif c'est essentiellement de perfectionner mon français parlé.
J'ai 38 ans.
anitastanghini
Learning:
English, Spanish
Last access:
2 hours 24 min
Comments and Description:
Angolo81
Last access:
1 day 14 hours
Comments and Description:
Hello, everyone! My name is Angelo. I'm a native italian speaker. I'm 36 and I'm looking for someone who wants to learn Italian and can help me with English especially for pronunciation. I studied as a building surveyor, then civil engineering. I'm trying to learn English to increase my job opportunities abroad. I'm a sociable and I can help you to Italian. Please contact me, don't be afraid, so write me a message, or contact me by skype.
giovanni.triboli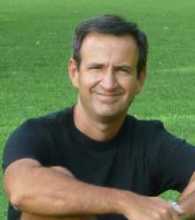 Last access:
1 day 7 hours
Comments and Description:
I'm 52. I am married with two grown up children. I live in north Italy. I'm a computer science teacher. I've got the C1 certification but I aim to maintain and improve my fluency since I teach in English to my last year's students. I like listening English podcasts and reading e-books. I'm passionate about renewable energy and I'm concerned about the socio-economics issues humanity is facing nowadays. I'd be glad to chat (mainly by speaking) twice a week so I'm searching for a patient guy with a little time to share together some common interests.
Ritengo importante che venga dedicato metà del tempo a parlare in italiano. Solo così la soddisfazione è reciproca e la collaborazione di lunga durata.
gab_duggento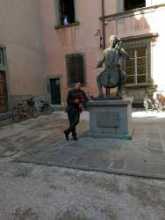 Last access:
1 day 10 hours
Comments and Description:
Daniele Mistretta
Country:
Last access:
1 day 7 hours
Comments and Description:
أريد أن أمارس العربية الفصحى
davide76
Last access:
2 days 13 hours
Comments and Description:
I really want to speak and write english better!I can teach you italian in exchange for help with english! Let's help each other. Send me a message!
merridew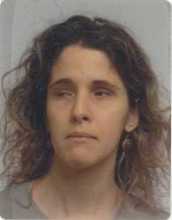 Learning:
Dutch, English, French, Russian, Spanish
Last access:
2 days 10 hours
Comments and Description:
I'd love to practice the languages I already know (French, English and Dutch) and help you with Italian, my mothertongue. I'm also in love with Russian literature, so I'd be very glad to meet a native speaker who could teach me some basics. And, let's not forget Spanish: I understand it pretty well (Italian and Spanish are cousins after all!) but I'm not fluent at all when I try to speak it!
I'm a 30-year-old Italian interpreter. and translator currently living in Bologna. I love languages and travelling: I wouldn't feel really content if I didn't explore some corner of the globe every now and then! I love different cultures and I think that meeting people from all over the world can enrich us in a way which is undescribable. I love playing the piano and listening to music. I love walks. I love nature. BUt, above all, I love languages! That's probably why I'm here.
robgarbage
Learning:
English, German, Spanish
Last access:
2 days 13 hours
Comments and Description:
hi everyone!
i'm an easy going italian guy who loves foreign languages! (especially english and german!).
i hope to find new friends to improve my english with and maybe teach some italian in exchange.. so do not hesitate to contact me soon!
Ciao!