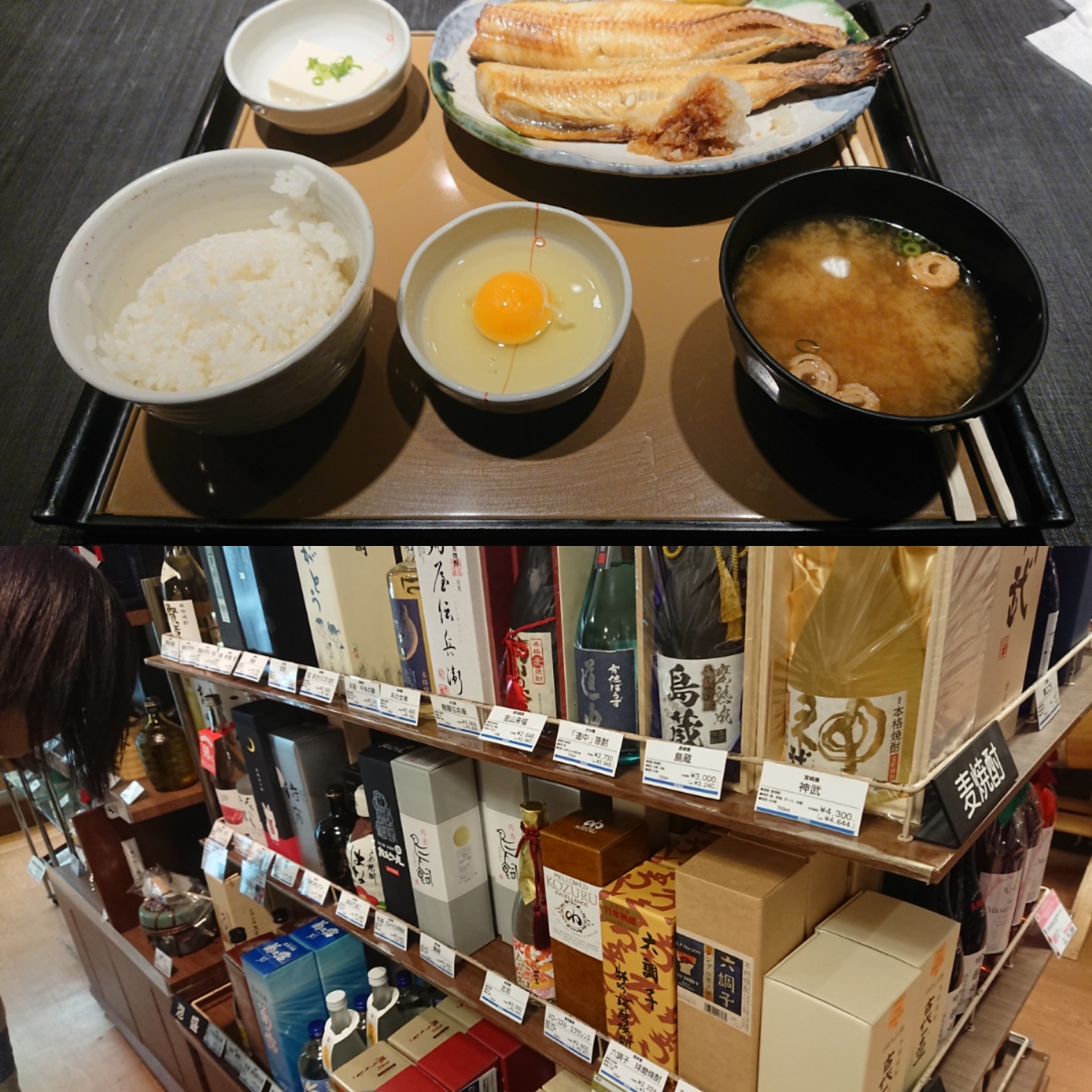 Today we went to Japanese Restaurant named 'Yayoi-ken'. Here is free of white rice. Free!
I ordered a fish set and a raw egg. The fish is atka mackerel, called 'Hokke' in Japan. For the second cup of rice, raw egg and soy sauce is served over it.  I feel very happy with two cups of rice.
On the below picture, we was choosing bottles of distilled spirits called 'Shochu' in Japan. These are presents for our father in Fathers Day. As we have sent them several times before, it has become difficult to choose here...
Japanese:
https://www.instagram.com/p/ByxJZTwnA2U/